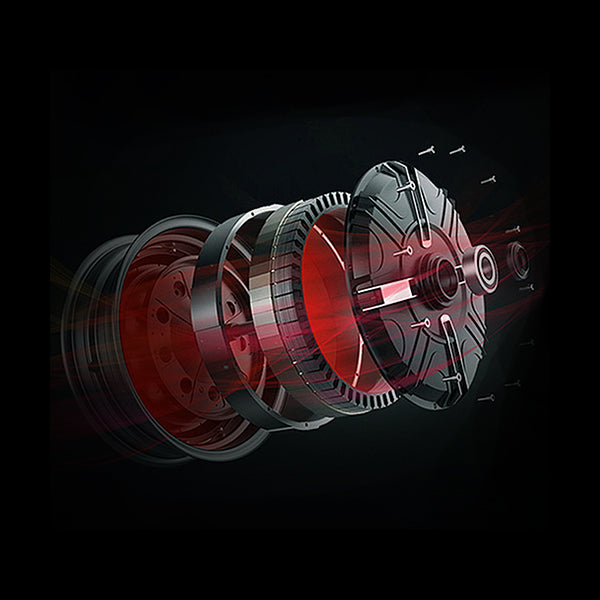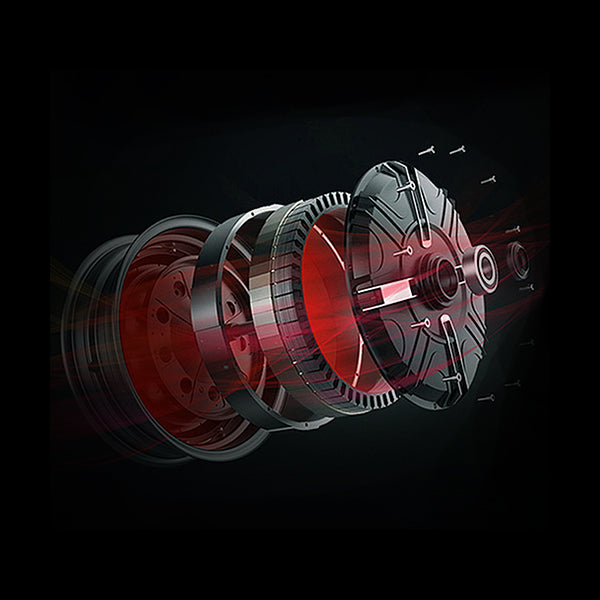 400W BRUSHLESS MOTOR
400W MAX OUTPUT
Experience a powerful and efficient ride with the 400W brushless motor. It is not only lightweight but also provides long-lasting performance, low noise, and good stability. Plus, with its low loss feature, you can enjoy more miles per charge!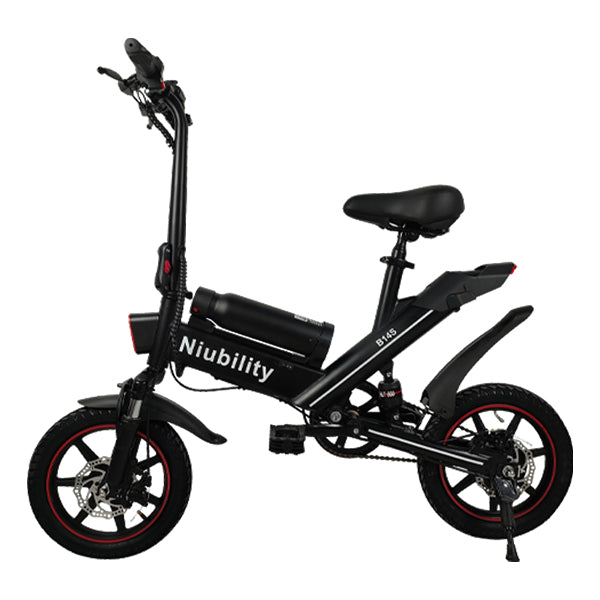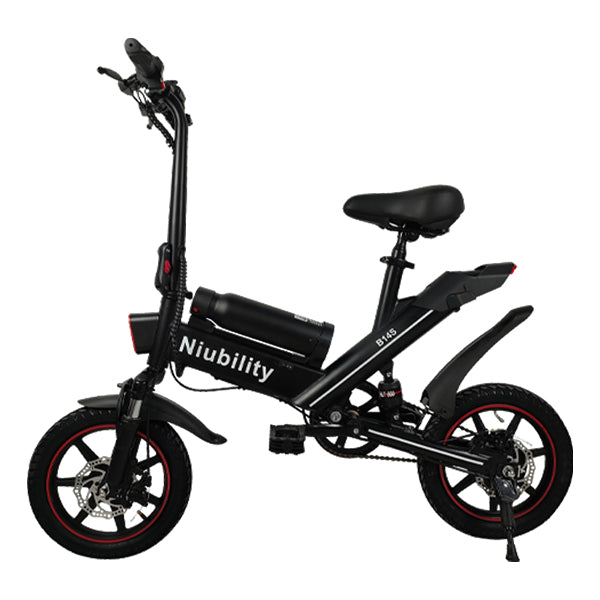 BIKE FRAME DESIGN
LIGHTWEIGHT AND PRACTICAL
The bike frame pays more attention to the comfort of riding, it is mainly used for urban leisure and short-distance travels, can result in improved speed and efficiency. Whether it is the elderly, children or women, it is very easy to cross, and the practicality of daily travel is very high.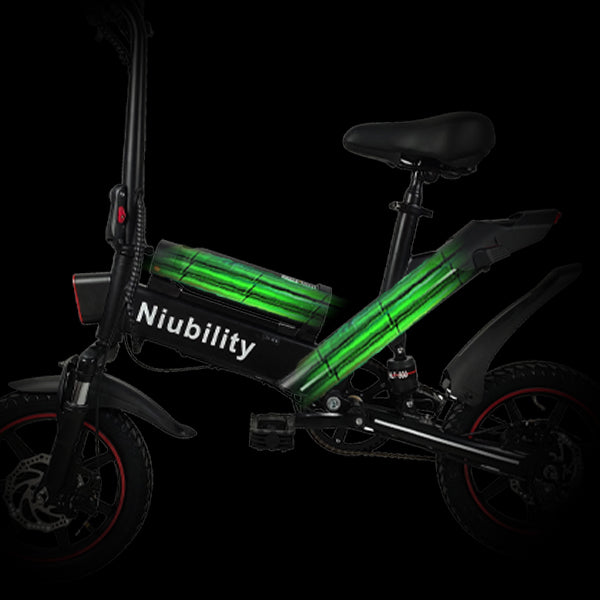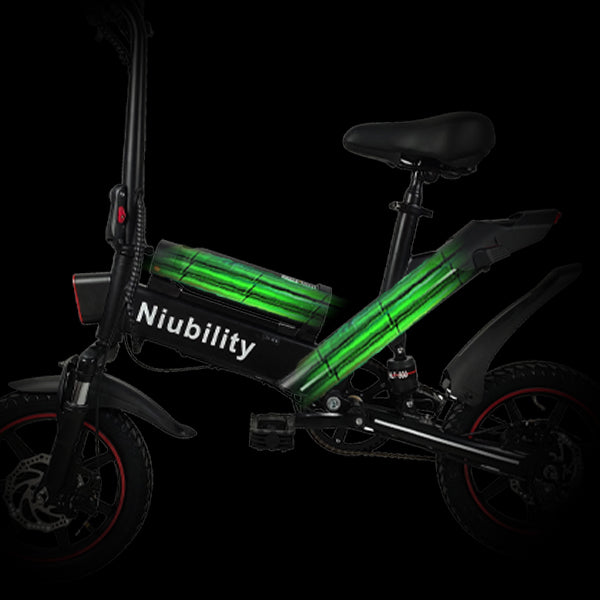 BATTERY CAPACITY
48V 15.1Ah POWERFUL BATTERY
HIGH CAPACITY, WATERPROOF BATTERY
The cylindrical battery has a capacity of 8.7ah, while the kettle battery has a capacity of 6.4ah. It is completely waterproof and dustproof, ensuring a reliable and safe ride. You can travel up to 60KM in pure electric mode and an impressive 70KM in power-assisted mode, making this bike the perfect choice for any adventure.
Specifications
Folded size
71 * 37 *64 cm
Unfolded size
122 * 49 * 108cm
Package Size
74 * 36* 72cm
Product Color
White、black
Applicable height
120-200cm
Pure Electric Rangs
65 km
Power Assisted Rangs
100km
Battery capacity
15Ah / 48V
Low voltage protection values
41 ± 2V
Current protection values
13 ± 2Ah
Battery charging limit voltage
54.6V
Brake
Mechanical Disc Brakes
Configurations
Package contents
1x NIUBILITY B14 bicycle
Package contents
1x Charger
Package contents
1 x Mudguard
Package contents
1x Hexagon socket wrench
NIUBILITY B14
NIUBILITY B14, Electric City Folding Bike.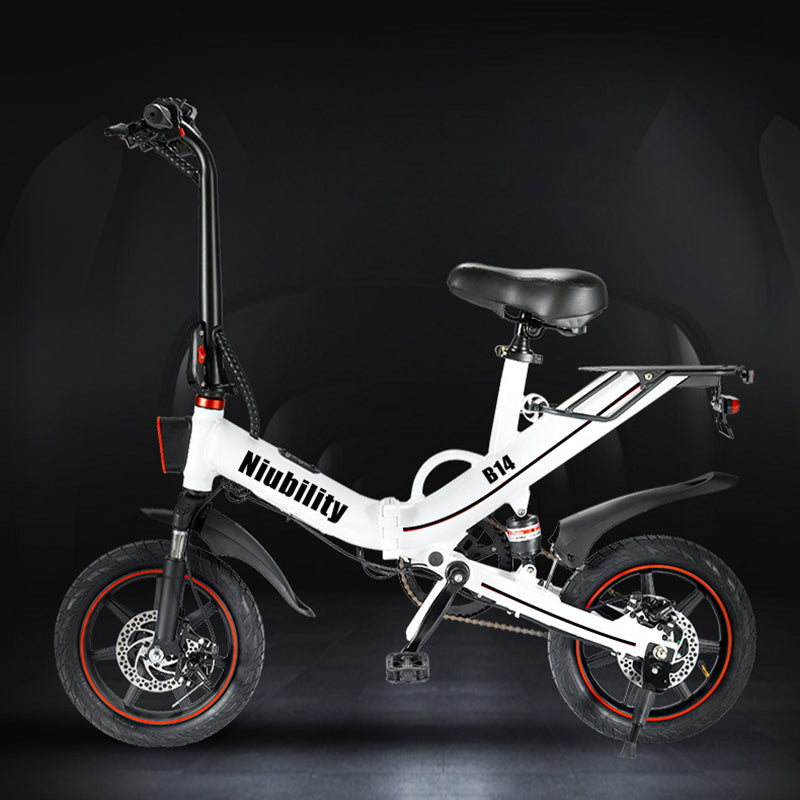 400W BRUSHLESS MOTOR
400W brushless motor is light in weight. Efficient performance output, long life, low noise, good stability, low loss.
48V 15Ah POWERFUL BATTERY
48V 15Ah removable battery completely waterproof and dustproof,. It can reach a mileage of 60KM in pure electric mode and 100KM in power assisted mode.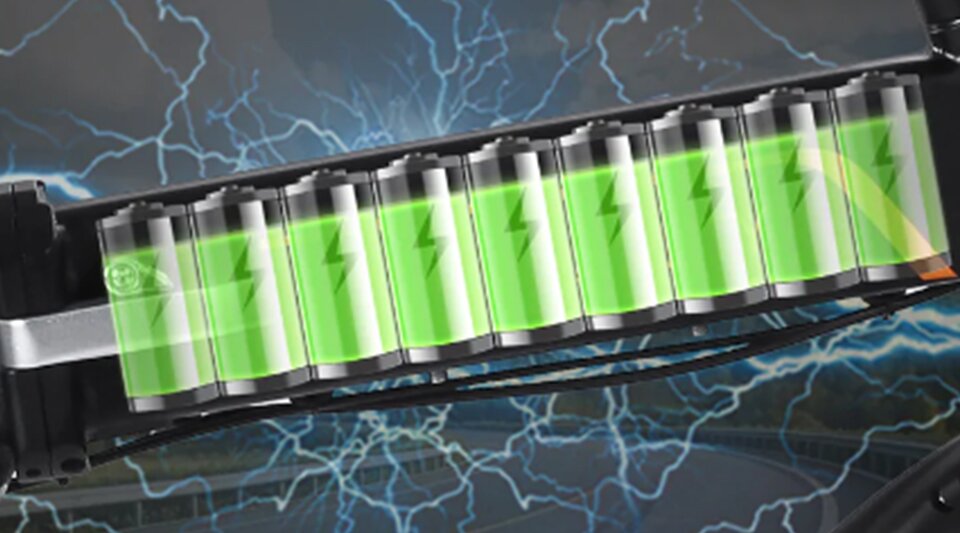 INTELLIGENT APP CONTROL
Intelligent mobile app control, can remote lock the vehicle, switch lights, shift and other functions. Easy to manage bicycle state.
CAPABILITY
High Definition LCD Display
High definition liquid crystal display, speed, power, mileage, gear position, driving time, status information, real time view.
14 Inches Tires
Most urban roads and speed bumps can pass smoothly, wear-resistant and anti-skid wheel surface, helps you to move forward steadily.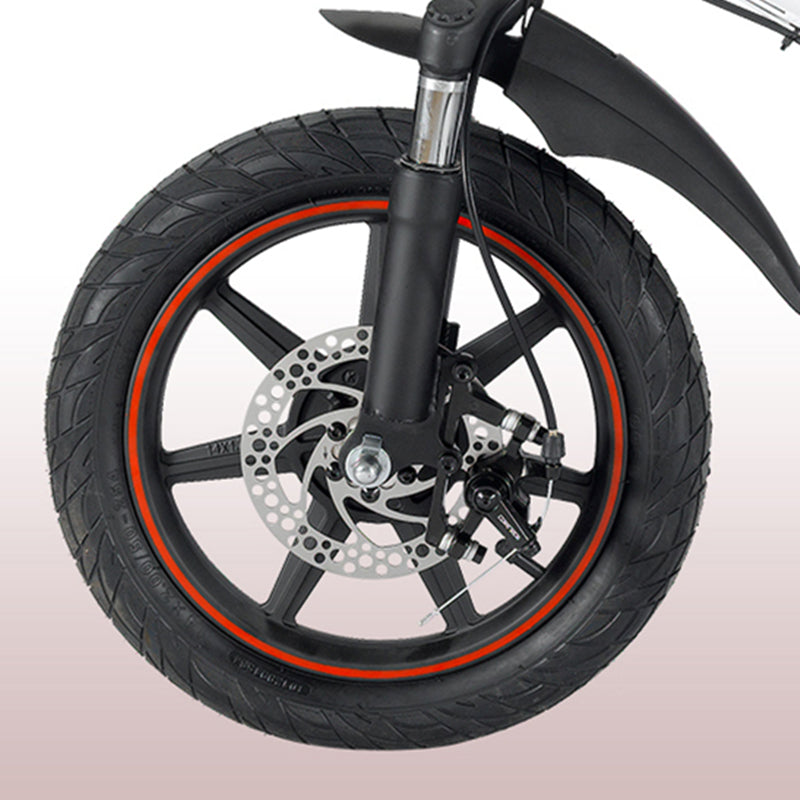 Mechanical

 

Disc

 

Brake
It adopts dual system of front and rear disc brakes, fast heat dissipation, automatically cut off the power, the emergency brake can also brake efficiently and smoothly.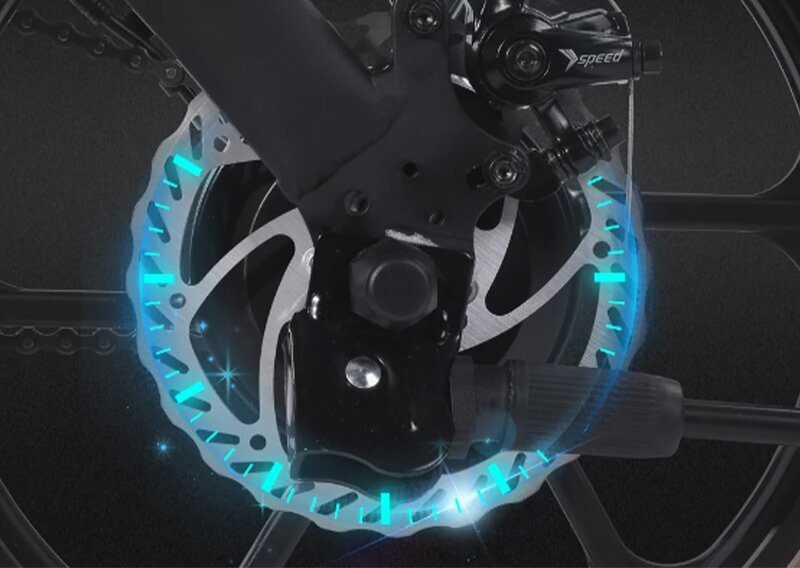 Durable Rear Rack
Equipped with solid rear rack, stable and reliable, maximum load up to 120KG.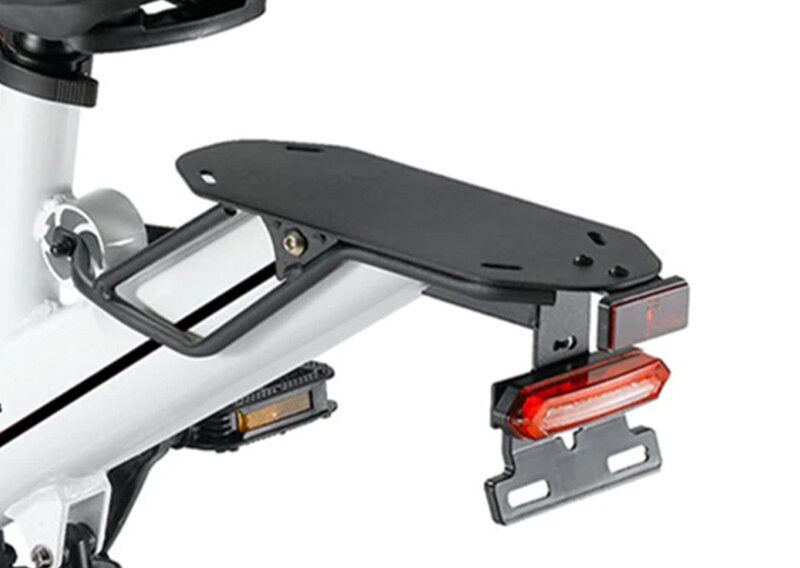 Safety Shock Absorption
Reduce bumps, provide the rider with a stronger comfort experience during a collision.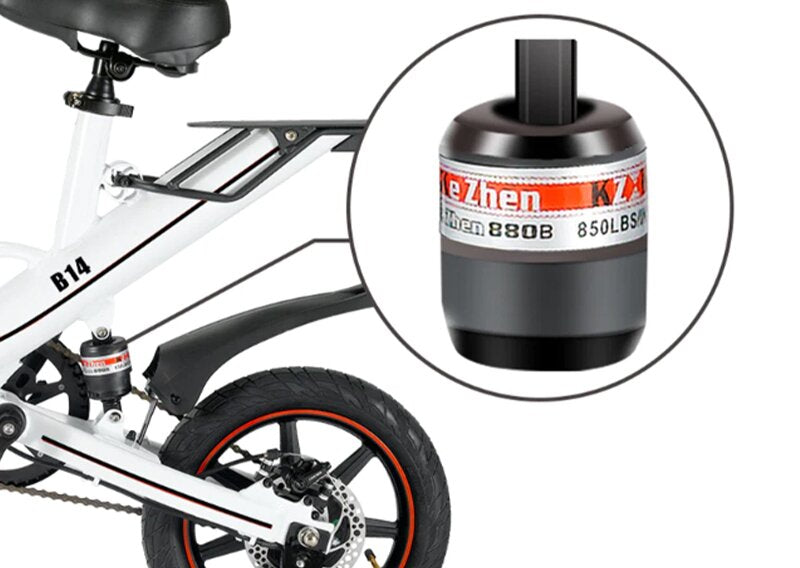 Stable Foldable Design
Forging folding has good cost performance, smooth surface, compact structure, high impact toughness and good wear resistance.
Specification
B14 Parameters

Size

 

Material

Aluminum alloy

Folded size

71 x 37 x 64 cm

Unfolded size

122x49x108cm

Package Size

74 * 36* 72cm

Wheel

14  inches

Performance

 

Product Color

White、black

Net Weight

21.5 kg

Gross Weight

26.5Kg

Load

120kg

Applicable height

120-200cm

Max speed

25km / h

Max climbing

25 degrees

Travel mileage

65 km con modo eléctrico puro, 100km Estado con modo trapeado ( 65 kg Peso, carrera plana )

Center distance

850mm

Battery capacity

15Ah / 48V

Input Voltage

110 - 240V

Nominal voltage

48V

Low voltage protection values

41 ± 2V

Current protection values

13 ± 2A

Power consumption

0.8kw, h / 100km

Motor shape

Permanent magnet Permanent

Motor rated power

400W

Rated speed

380r / min

Battery charing limit voltage

54.6V

Charging time

7-8 hour

Mode

Pedal mode, mop mode and pure electric mode

Brake mode

Front / rear disc brake

Mudguard

PVC mudguard

Lamp

LED front light

Package contents

 

1x NIUBILITY B14 bicycle

1x Charger

1x Hexagon socket wrench

1x User Manual
B14 Parameters

Size

Material

Aluminum alloy

Folded size

71 x 37 x 64 cm

Unfolded size

122 x 49 x 108cm

Package Size

74 x 36 x 72cm

Wheel

14 inches

Performance

Product Color

White、black

Net Weight

21.5 kg

Gross Weight

26.5Kg

Load

120kg

Applicable height

120-200cm

Max speed

25km / h

Max climbing

25 degrees

Travel mileage

65 km in pure electric mode, 100km in moped mode (65 kg weight, stroke flat)

Center distance

850mm

Battery capacity

15Ah / 48V

Input Voltage

110 - 240V

Nominal voltage

48V

Low voltage protection values

41 ± 2V

Current protection values

13 ± 2A

Power consumption

0.8kw, h / 100km

Motor shape

Permanent magnet Permanent

Motor rated power

400W

Rated speed

380r/min

Battery charging limit voltage

54.6V

Charging time

7-8 hour

Mode

Pedal mode, mop mode and pure electric mode

Brake mode

Front / rear disc brake

Mudguard

PVC mudguard

Lamp

LED front light

Package contents

1 x NIUBILITY B14 bicycle

1 x Charger

1 x Mudguard

1 x Hexagon socket wrench

1 x User Manual